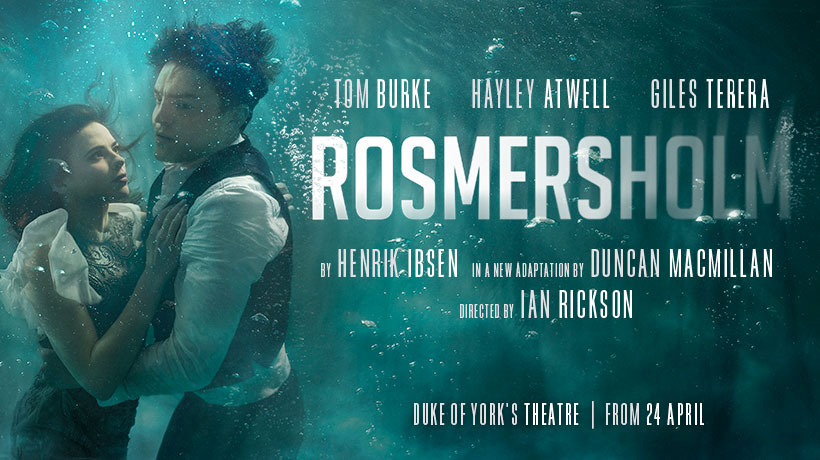 Rosmersholm
Ian Rickson directs Tom Burke and Hayley Atwell in the West End premiere of Duncan Macmillan's startling new adaptation of Henrik Ibsen's gripping and piercingly relevant work of personal and political passion Rosmersholm.
An election looming. A country on the brink. A rabid press baying for blood. At the centre of the storm is Rosmersholm, the grand house of an influential dynasty. This is where the future will be decided by John Rosmer - a man torn between the idealised hope of the future and the ghosts of his past. 
'Ibsen's masterpiece' (Michael Billington, 2008) is a twisting thriller and stars two electrifying actors in the leading roles. Tom Burke (Strike, The Musketeers) is the soulful Rosmer haunted by history and tradition. Hayley Atwell (Howards End, Captain America)is Rebecca West, one of Ibsen's greatest heroines. Enigmatic and unpredictable, free-spirited Rebecca brings the winds of change to Rosmersholm with the force of a hurricane.
Show Times
Monday

19:30

Tuesday

19:30

Wednesday

14:30 | 19:30

Thursday

19:30

Friday

19:30

Saturday

14:30 | 19:30
Location
Address
Duke of York's Theatre
45 St Martin's Lane
London
WC2N 4BG